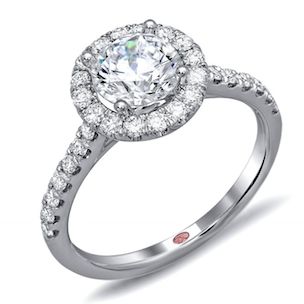 Style: DW6045
Cathedral setting single-row round halo engagement ring featuring pavé-set round diamonds set halfway down the shank.
Available in 18KT White Gold, 18KT Yellow Gold, 18KT Rose Gold and Platinum.
Total Carat Weight 0.50 RD
Each Demarco ring has a Signature Pink Diamond, symbolizing that hidden, unspoken emotion and feeling one carries in their heart about their significant other.
SKU: Classic Halo
Available: This item is available in the store.