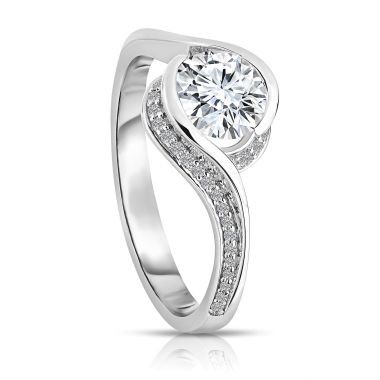 MaeVona Moray Engagement Ring
Fresh and unique Celtic-inspired twist engagement ring named after the Scottish town of Moray. Beautiful delicate diamond pave flows around both sides of the center stone, creating an elegant sparkling frame.
Available in white, yellow, rose, green Gold + Platinum.
Available: This item is can be ordered in.