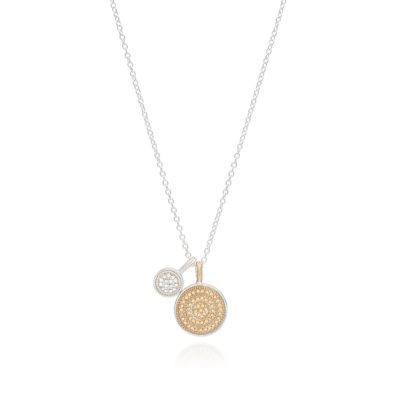 Reversible necklace: Circle of Life
Gold-plated and sterling silver Circle of Life dual divided reversible disc charity necklace on a 16″ to 18″ adjustable silver chain.
Handcrafted in Bali.
Dimensions:
Small Disc Diameter – 7/16″
Large Disc Diameter – 5/8″
ANNA BECK
30% of proceeds from each necklace are donated to the Bumi Sehat Foundation to provide health and emergency care for children and expectant mothers in Bali.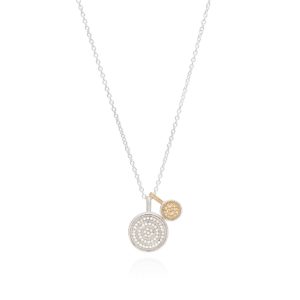 Price: $225.00
Available: This item is available in the store.