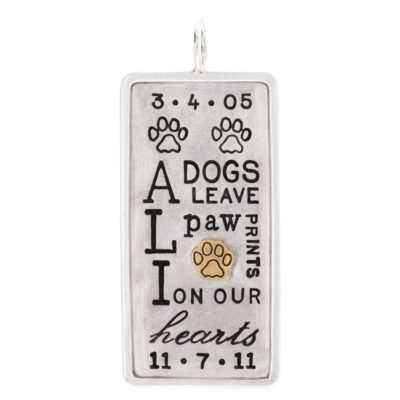 Size 5 sterling silver ID tag with a silver frame and a yellow gold stamped raised paw print.
Hand stamped with "Dogs leave paw prints on our hearts" a dog's name, birthday, and date of passing on the front, a nickname and portrait of the dog on the back.
Price: $1,255.00
Available: This item is can be ordered in.