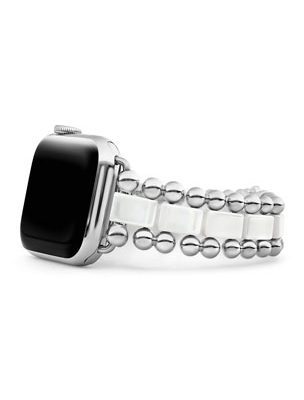 Apple watch band (white ceramic)
Created exclusively for your Apple Watch®, this watch bracelet is crafted from white ceramic and stainless steel links. This watch bracelet is designed for the Series 1, 2, 3, 4 or 5 Apple Watch® for the 38mm, 40mm, 42mm, or 44mm size. Finished with a secure double-button clasp detailing the LAGOS crest. Watch face sold separately.
Price: $995.00
Available: This item is available in the store.