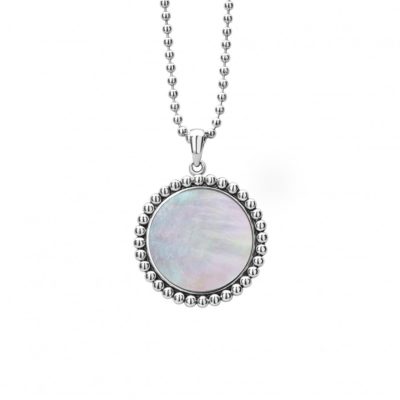 White mother of pearl 34″ long necklace
A white mother of pearl pendant framed by sterling silver Caviar beading. Finished on a 34 inch necklace. Mother of pearl is a natural shell with unique hues from white, pink to gray shades.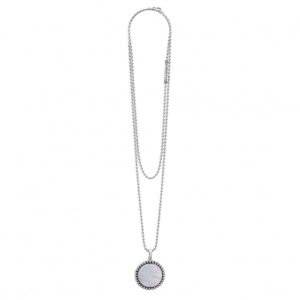 Price: $450.00
Available: This item is available in the store.