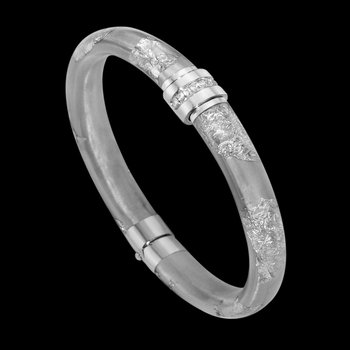 Silver Enamel & Diamond Bracelet
White gold leaf is applied to a sterling silver base to juxtapose and intensify its organic luster in this highly polished enamel finish.
Handcrafted in Italy. Sterling Silver, enamel and diamond 9mm hinged bangle. (0.12 CTW)
Price: $1,390.00
Available: This item is available in the store.