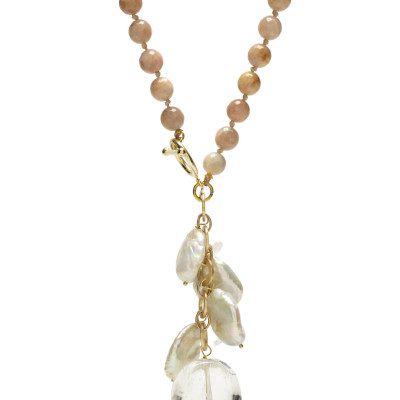 36″ Pink Moonstone & Pearl necklace
Extremely elegant and eye catching piece with faceted semiprecious stones and a pearl cluster drop. Wear it short or long.
36″ 3.5″ drop
Pink Moonstone and freshwater coin baroque pearls and a natural crystal
Price: $328.00
Available: This item is available in the store.