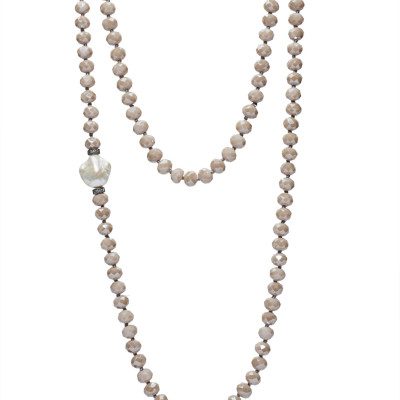 56″ Crystal & Baroque pearl necklace
Fabulous chunky necklace that can be worn long, doubled or even tripled around your neck.
Nude Crystals are each separated by a knot and the baroque pearl has a roundel on each side in oxidized silver with cubic ziconia crystals.
Total length is 56″
In2Design…Scandinavian design
Price: $224.00
Available: This item is available in the store.