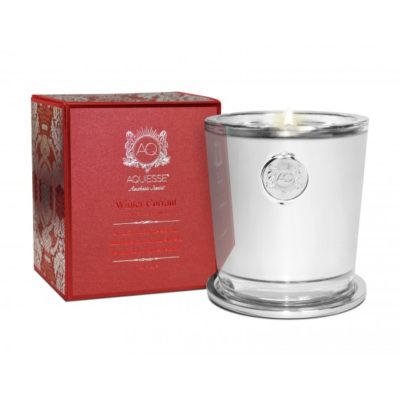 Extravagant and lavish, celebrate the season in luxe style. Ripe red currants, exotic cassis and an heirloom of citrus fruits magically blend with the woodsy, elegant aroma of antique French oak. Bright and merry, Winter Currant will put you in a celebratory mood anytime of the year.
FINE SCENTED LARGE HOLIDAY CANDLE IN GIFT BOX
11oz / 312g / 100 Hours of burn time
Cassis, Citrus Fruits, Antiqued French Oak
Price: $45.00
Available: This item is available in the store.