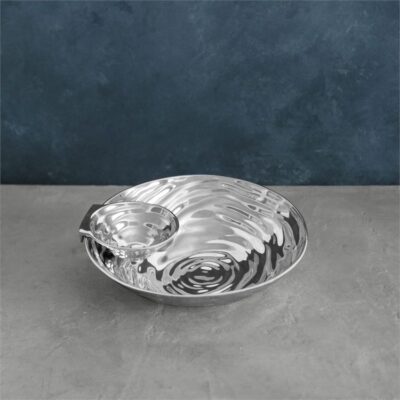 Beautiful 2 pieces set, perfect for chips & dip or for serving iced shrimp and cocktail sauce.
Beatriz Ball's intensely handmade products employ eco-friendly and sustainable materials, and are crafted by artisans who trace a heritage of metalworking for generations. An original Beatriz Ball design, sustainably handmade of a top quality, FDA safe, easy-care, oven and freezer friendly aluminum alloy.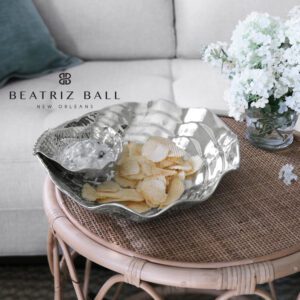 Price: $145.00
Available: This item is available in the store.