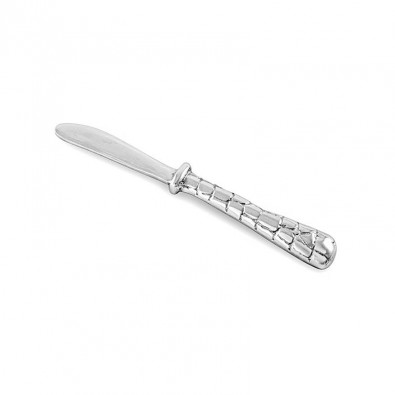 Richly textured and hand-finished to a lustrous shine, the Beatriz Ball CROC metal spreader is ideal for serving soft cheeses, dips, lemon curd and jellies.
Made of an FDA safe, easy-care, oven and freezer friendly aluminum alloy.
Size: 7.75 x 0.75 x 0.5
Price: $21.00
Available: This item is available in the store.