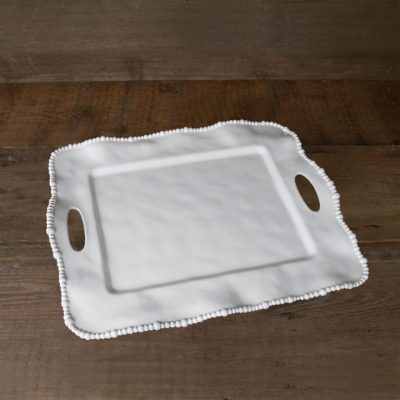 Having the substance, weight and appearance of ceramics, this white melamine tray is as beautiful as it is versatile. Makes a unique gift. Dishwasher safe (top rack), heavy-weight, break resistant and durable, food safe, BPA and PABA free.
Size: 19.75 x 15.75 x 1.5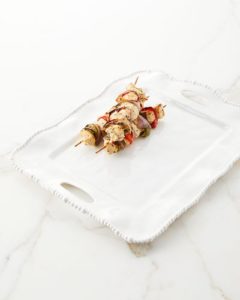 Price: $59.00
Available: This item is available in the store.