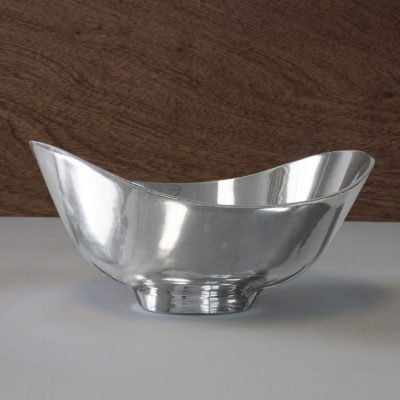 Sleek and practical bowl reminiscent of the best of Danish Modern design, but utilizing practical materials for the ease of today's busy lifestyles.
Perfect size for salad or chips, and looks great filled with fruit.
Made of a top quality, FDA safe, easy-care, oven and freezer friendly aluminum alloy.
Beatriz Ball, New Orleans
Price: $130.00
Available: This item is available in the store.