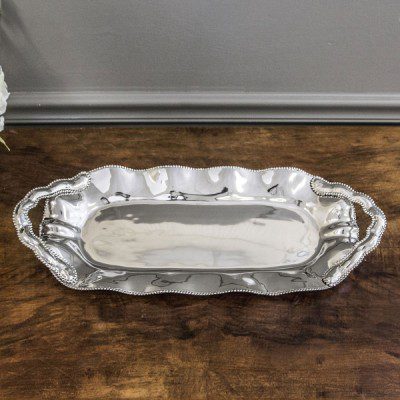 The PEARL Denisse Rectangular Platter with Handles is one of the latest additions to  Beatriz Ball's collection taking a fresh approach to classic serving pieces. Its gleaming surface is punctuated with a border of shimmering tiny pearls, highlighting the sophisticated handmade craftsmanship of the PEARL Denisse Collection. You'll love serving from this lovely tray.
Made of an FDA safe, easy-care, oven and freezer friendly aluminum alloy.
Size: 20.75 x 8.25 x 2.75
Price: $145.00
Available: This item is available in the store.