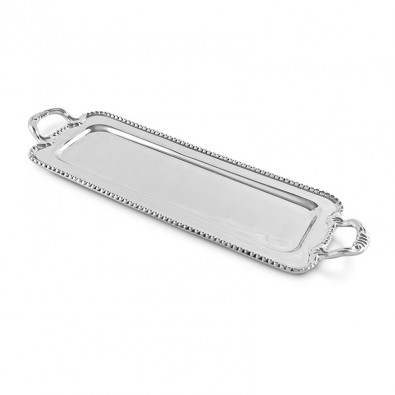 Perfectly adaptable, this exceptionally versatile tray makes it so easy to create a stunning display of everything from cheese to cookies.
Made of a top quality, FDA safe, easy-care, oven and freezer friendly aluminum alloy.
Size: 21.5 x 7.25 x 0.5
Price: $115.00
Available: This item is available in the store.