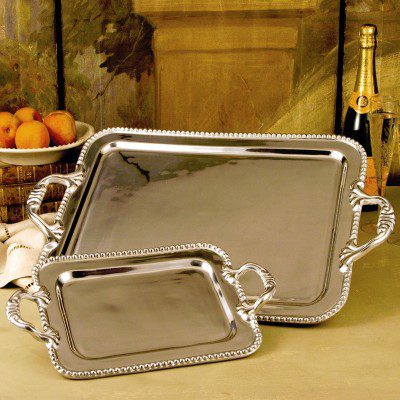 Perfume bottles for the dressing table or appetizers for an intimate gathering, all will glisten on the Beatriz Ball PEARL David small silver serving platter.
Made of a top quality, FDA safe, easy-care, oven and freezer friendly aluminum alloy.
Extra Large Tray in stock.
Small tray is sold out.
Price: $178.00
Available: This item is available in the store.