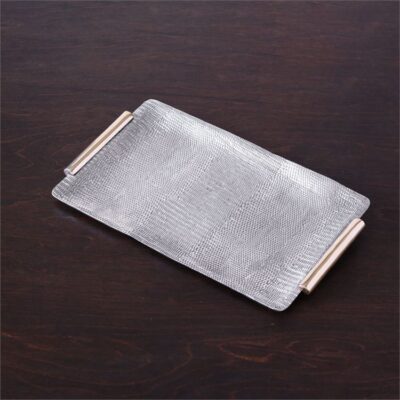 The sensational small tray in gunmetal is enlivened by a richly textured snakeskin surface set off by polished gold-tone handles that hug the edges.
Beatriz Ball's intensely handmade products use eco-friendly and sustainable materials and are crafted by artisans who trace a heritage of metalworking for generations.
Made of a top quality, FDA safe, easy-care friendly aluminum alloy
Price: $85.00
Available: This item is available in the store.