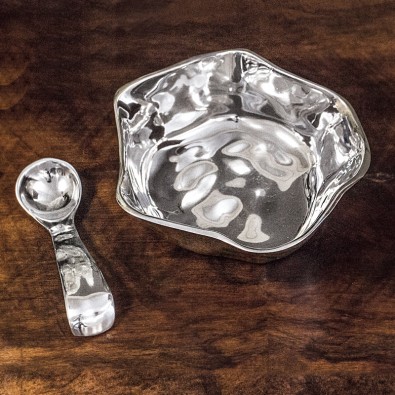 The Beatriz Ball SOHO Marius decorative metal bowl with silver serving spoon makes a wonderful engagement gift, and is ideal for serving up everything from salsa to preserves.
Handmade and artfully designed, the handy bowl and spoon set is the essence of sophisticated SOHO Collection styling.
Size: 6 x 6 x 2.25
Made of a top quality, FDA safe, easy-care, oven and freezer friendly aluminum alloy.
Price: $65.00
Available: This item is available in the store.