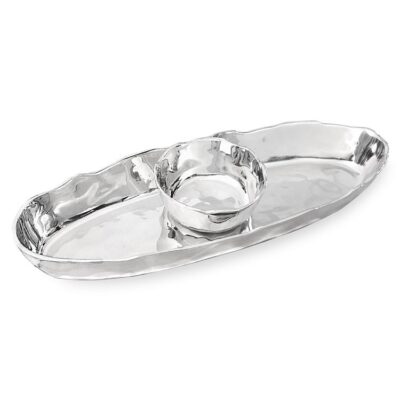 2 piece chip & dip set.  Also ideal for veggies & dip, shrimp & cocktail sauce.
May be put into the oven…warm vegetables with complimentary sauce.
An original Beatriz Ball design handmade of an FDA safe, easy-care, oven and freezer friendly aluminum alloy. Tarnish free.
Price: $105.00
Available: This item is available in the store.