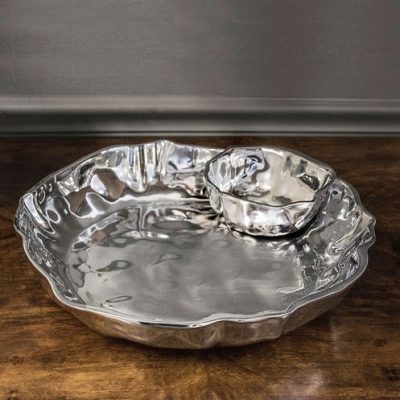 With the SOHO Marius Chip & Dip you get two great pieces in one fabulously versatile item.
Sand-cast in gleaming metal, this attractive two-parter is a marriage of stylish design and elegant practicality.
Featuring a detachable dip bowl, this versatile piece is the ideal choice for serving fresh fruit, veggies, and crackers as well as shrimp with your favorite dips and spreads.
Made of a top quality, FDA safe, easy-care, oven and freezer friendly aluminum alloy.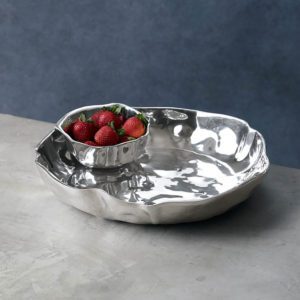 Price: $158.00
Available: This item is available in the store.