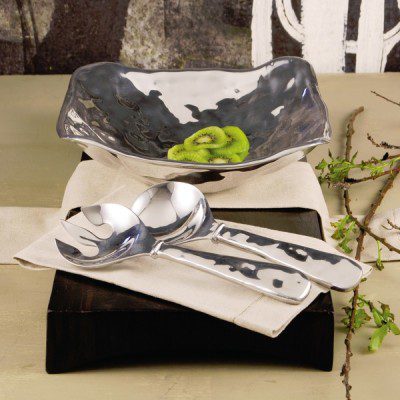 Size: 11.25 x 11.25 x 3.25
The Beatriz Ball SOHO Jena medium decorative silver bowl features sloping, textured sides that open up to reveal the beauty of the food inside.
Perfect for salads, mashed potatoes, warm side dishes or as a centerpiece filled with fruit.
Available: This item is available in the store.