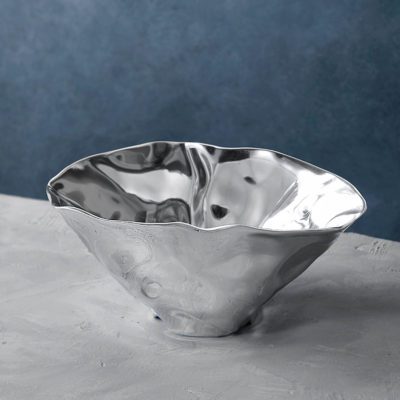 Sculptural, distinctive, and unexpected, the Beatriz Ball SOHO Micalli Large Oval Bowl showcases your favorite recipes with its unique shape and style.
Distinguished by a vibrant surface, the bowl is a masterpiece of the art of sand-casting.
Chill in the refrigerator before serving and salads will stay cold and crisp.
Handcrafted bowl.
Aluminum.
Oven safe.
15.5″W x 9.25″D x 7″T.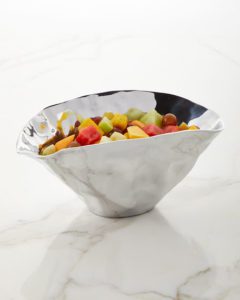 Price: $149.00
Available: This item is available in the store.