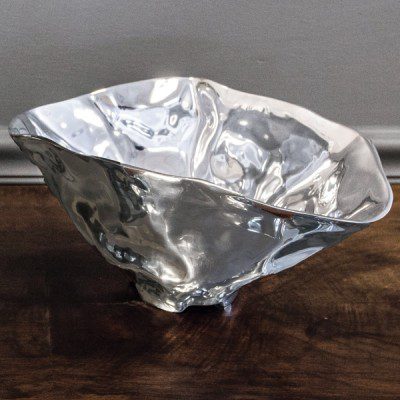 Size: 27.25 x 9.25 x 7
Sand sculpted style.
The SOHO Micalli Large Oval Bowl is a feast for the eyes with its artistic design.
Featuring a free flowing form, with dimples that catch the light, it is adds dimension to any table.
May be put into an oven up to 300 degrees & Never Tarnishes.
Hand wash
Price: $159.00
Available: This item is available in the store.