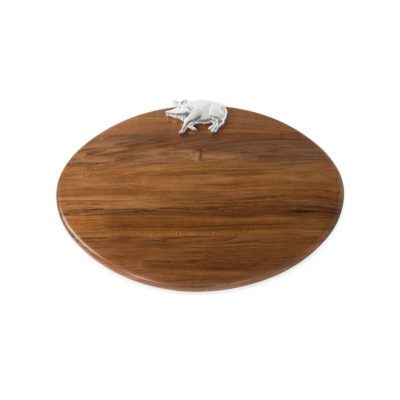 Generously proportioned, the wood  oval cheese/charcuterie board with Pig, will make a stunning presentation at your next barbeque. Featuring a cute little piggy cast in gleaming metal, and a rich surface of polished wood, it showcases anything you serve on it. Guaranteed to hog the spotlight!
An original design made of an FDA safe, easy-care aluminum alloy, and polished wood.
Size: 19.5 x 14.5 x 2
Regular: $160.
Price: $80.00
Available: This item is available in the store.