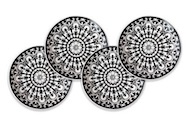 Casablanca plates…set of 4
Casablanca, inspired by the romance and intrigue of the classic film, uses ornate scrollwork to create a fresh new take on black and white. The rims of these stunning dinner plates are decorated with intricate details in contrasting tones, making them classics of their own. Highly ornamental in design, but practical enough for daily use.
Set of 4 plates…ideal for appetizers or dessert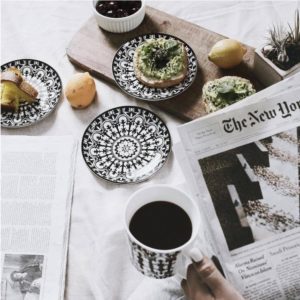 Price: $65.00
Available: This item is available in the store.