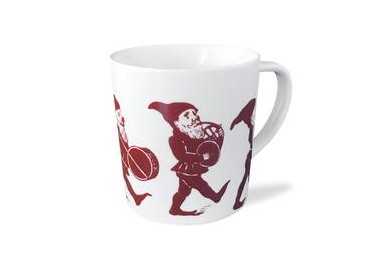 Playful elves march with joyous attitudes around this festive mug. A perfect holiday gift, or a wonderful addition to your holiday table, they're guaranteed to bring a smile wherever they're spotted.
Dimensions: 4″ H, 3.5″ D – 14 oz
Dishwasher, Microwave and Food Safe
Price: $19.00
Available: This item is available in the store.