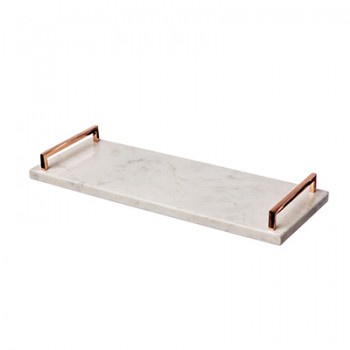 This marble serving tray is complete with smart copper handles making this a luxurious serving option. Perfect for serving meats, cheeses, canapes, sushi or sweets.
Crafted from high quality marble this board is a luxe addition to any kitchen space or dining table.
Gift boxed.
Price: $110.00
Available: This item is available in the store.