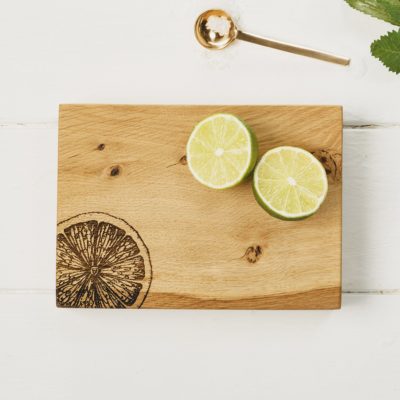 Oak Citrus chopping board
Our hand crafted 19cm Scottish Oak chopping board is great for chopping your citrus fruits when preparing drinks.
Scottish oak wood is harvested  by a local Fife, Scotland based not-for-profit organisation who are dedicated to ensuring the future of Scottish woodlands, particularly in the Kingdom of Fife, improving the environment, and boosting local economies by providing training and work opportunities.
Each board is lovingly hand tied with sweet Scottish Oak ribbon and a swing tag making this board a lovely little gift.
Dimensions: 19cm(L) x 14cm(W) x 4.2cm(H)
Material: Scottish Oak
Product care: For everyday cleaning, simply wipe the surface down with a clean, damp cloth. Dry straight after cleaning. Do not submerse or leave to soak in water. Not Dishwasher Safe.To maintain the appearance of our boards over time a natural food safe oil-wax can be re-applied using a dry lint free cloth.
Sustainably grown and crafted in ScotlandFood safeEach piece is unique.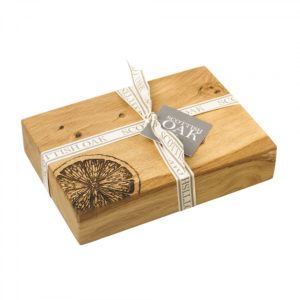 Price: $49.00
Available: This item is available in the store.