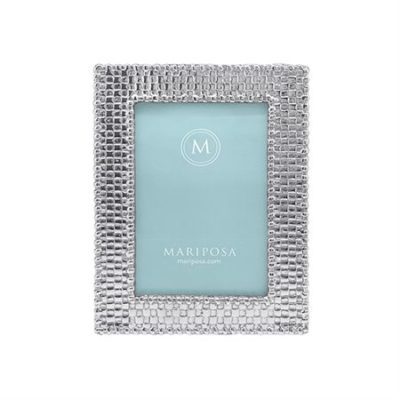 Inspired by the authentic texture of woven palm fronds and handcrafted to accentuate every minute detail, our 4″ x 6″ Basketweave Picture Frame is a tasteful new addition to our Palmy Nights Collection.
For a quick, yet thoughtful gift, simply place your favorite snapshot into our keepsake Frame.
Handcrafted from 100% recycled, buffed-until-brilliant aluminum.
Beautifully boxed in a Mariposa Gift Box.
Price: $54.00
Available: This item is available in the store.