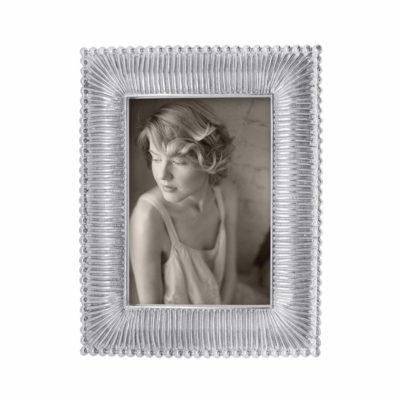 Fluted edge 4×6 picture frame.
Frame is cast from recycled sandcast aluminum and softly polished.
Dimensions: 6.25in L x 8.25in H
Product Care:
Our fine metal is handcrafted from 100% recycled aluminum.
All items will not tarnish.
Handwash in warm water with mild soap if needed and towel dry immediately.
Occasional use of non-abrasive metal polish will revive luster.
Price: $69.00
Available: This item is available in the store.