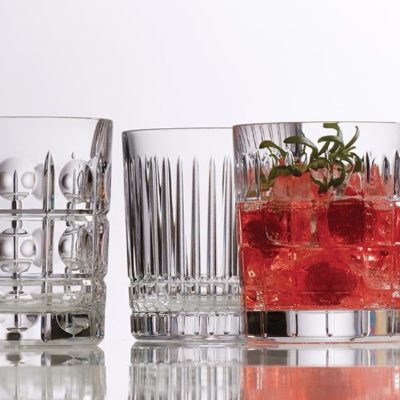 Crystal Rocks Glass Set of 4
Known for his ability to adapt classical styles to modern tastes, Thomas O'Brien's New Vintage 4-piece whiskey glass set features exquisite vertical and square cuts. These quintessential staples of the complete home bar are crafted of rich crystal and make an exceptional gift.
Price: $150.00
Available: This item is available in the store.