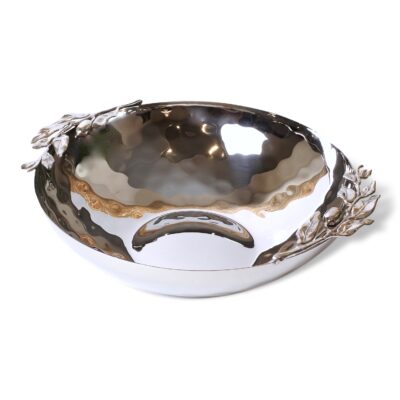 Stainless steel is durable, resists scratching and has a beauty all its own.  The hammered texture of the stainless captures the light at all angles.
14″ in diameter and about 4 1/2″ deep
Designed in our Carmel, CA studios.  Hand wash recommended.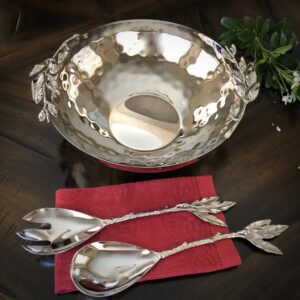 Price: $175.00
Available: This item is available in the store.