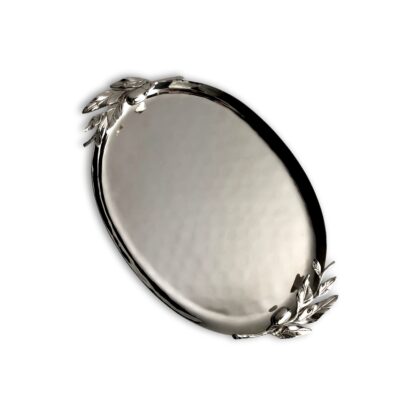 Stainless steel is durable, resists scratching and has a beauty all its own while the olive branch and olive motif adorns the metal.  The hammered texture of the stainless captures the light at all angles and allows for the creation of the delicate design.
Rubber feet on the bottom prevent scratching.  14″ long x 9″ wide.
Designed in our Carmel, CA studios.   Hand wash recommended.
Price: $105.00
Available: This item is available in the store.