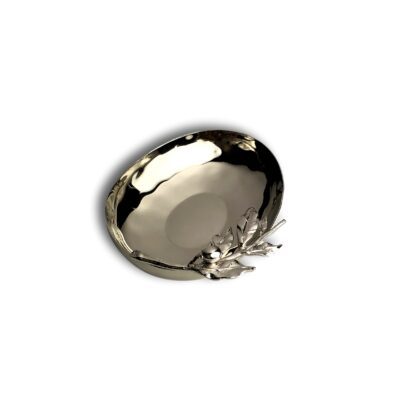 Stainless steel is durable, resists scratching and has a beauty all its own while the olive branch and olive motif adorns the metal.  Our small bowl has a hammered texture with a handmade feel that captures the light from many angles.
6 1/2″ long, 5″ wide and 1 1/2″ high.
Designed in our Carmel, CA studios.   Hand wash recommended.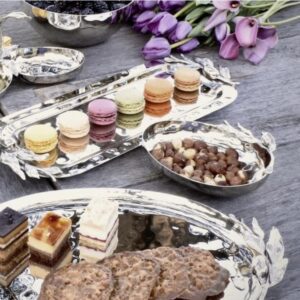 Price: $48.00
Available: This item is available in the store.