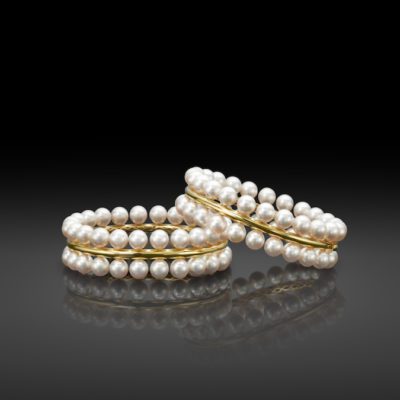 Two rows of Akoya Pearls are seamlessly set side-by-side. The high polish yellow gold center compliments the rose overtones from the Akoya Pearls. Available with or without Pave Diamonds.
Akoya Cultured Pearls, 7.75 – 8.0mm, set in 18K Yellow Gold Hinged Bangle.
ASSAEL
Price: $9,200.00
Available: This item is available in the store.