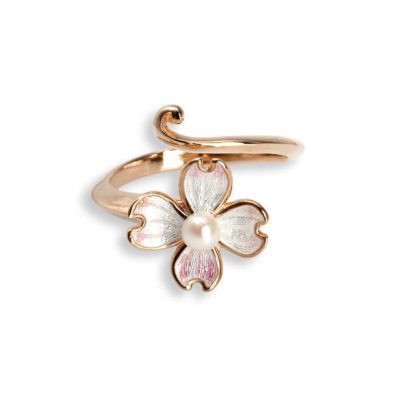 An enamel Dogwood flower set with an Akoya Pearl.
Rose gold plated sterling silver.
Vitreous enamel is specifically on a metal base. It is thus defined as a vitreous, glass-like coating fused on to a metallic base. It is also referred to as Porcelain Enamel.
Price: $169.00
Available: This item is available in the store.