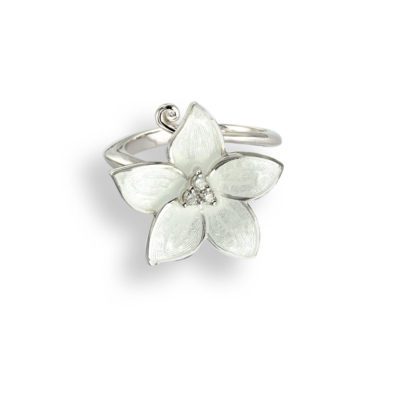 Rings: Stephanotis & Sapphire
A white enamel stephanotis flower ring set with white sapphires.
Sterling silver
Vitreous enamel is specifically on a metal base. It is thus defined as a vitreous, glass-like coating fused on to a metallic base. In American English it is referred to as Porcelain Enamel.
Price: $189.00
Available: This item is available in the store.