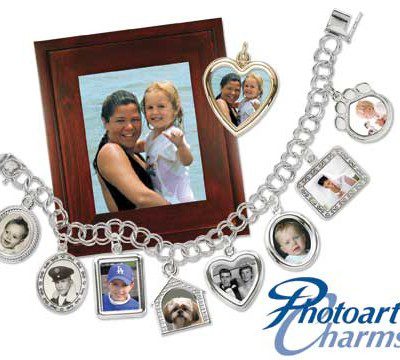 Photoart Charms can be made of people, pets, places, and special events. The back of the charm may be engraved for additional personalization.
1. Choose your picture.
Any photograph of any size can be used.
Photos with a photographer's stamp will require a written copyright release.
*We crop on the face(s) unless otherwise specified.
2. Choose your frame style
3. Choose your metal.
All Photoart frame styles are available in sterling silver, gold plate, 10k yellow gold, and 14k yellow and 14k white gold.
Available: This item is can be ordered in.