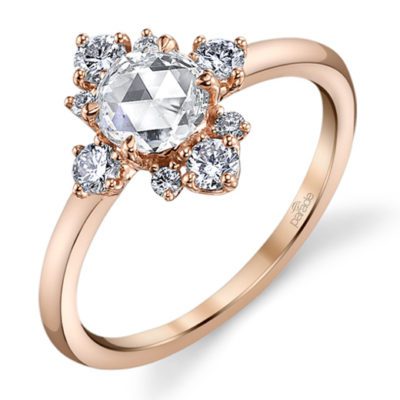 A half carat rose-cut diamond glows in a halo of sprinkled brilliant white diamonds atop gleaming high polished gold in this feminine and stunning design from the Lumiere Bridal Collection.
Available in yellow, white or rose Gold as well as Platinum.
Style #LMBR3988
Price: $3,000.00
Available: This item is available in the store.