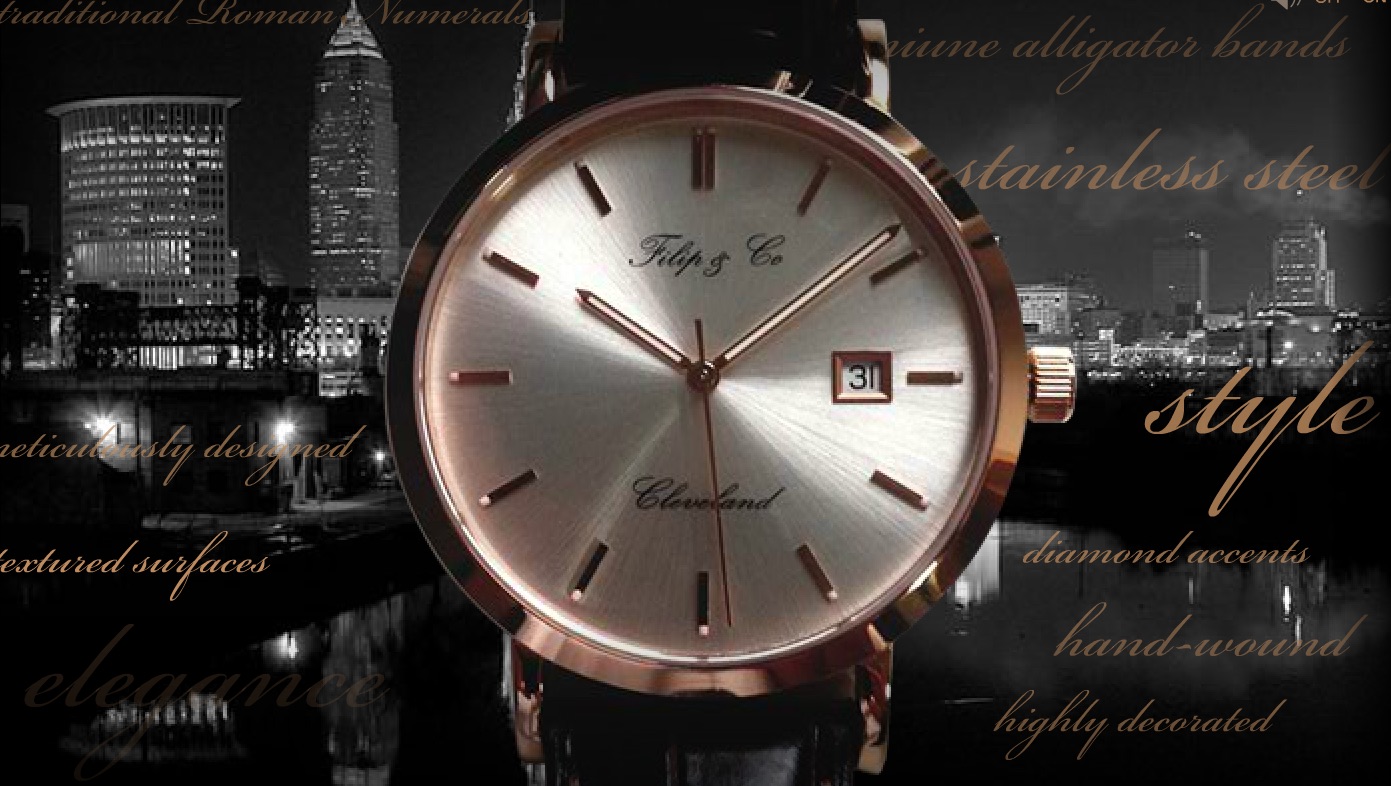 Born and raised in Croatia (former Yugoslavia), Filip Blazevic was always interested in finding out how things work. His interests throughout his traditional schooling leaned strongly toward the sciences.
His ambition in life led him to emigrate to US in 1984, at the age of 21. His new home provided all the other necessary ingredients needed to feed his hunger for creating things. It also proved to be a fruitful ground for watch collecting. The first major introduction to the world of ìrealî watches was during his first visit to NAWCC (National Association of Watch and Clock Collectors) in Florida. This event was a complete culture shock realizing that there is an entirely new world of watches out there. This trip resulted in his first "major" purchase of a fine high-grade collectible timepiece. It marked the beginning of the serious watch-collecting period.
After a few years spent collecting watches, he realized that all highly desirable watches are either put away in people's safety deposit boxes or offered for sale at the big auction houses. Collecting became too expensive and time consuming. Never loosing the urge to create, he began housing different movements into existing cases. After getting good at this, he moved onto modifying watchcases to accept different style bracelets and leather straps. Not satisfied with this simple task, he than started designing his own cases and casting them out of precious metals. The movements used, were always mechanical. The idea of making a watch became clearer and clearer with every piece he made. These first watches were made out of 18K Gold and Silver housing a fine mechanical movement, and strapped with a crocodile or ostrich leather band.
With all the high standards in mind, every component had to be perfect in order to be offered as one of FILIP & Co watches. After researching the industry for the past fifteen years, manufacturers and suppliers were chosen based on high quality and experience in their respective fields. The cases were to be custom manufactured in Euclid Ohio out of antimagnetic stainless steel #304 to the highest standards and closest tolerances. These cases are then hand polished and laser engraved. The dials are custom made in traditional white with black roman numerals to the desired specifications. Watch hands on menís watches are executed in an old traditional way of tempering steel. Using this method, steel hands are heated until they change their color from gray to deep blue. Only the worldís finest timepieces carry these blued steel hands. The women's version of this watch is fitted with custom designed luminous hands specially created for a more feminine look.