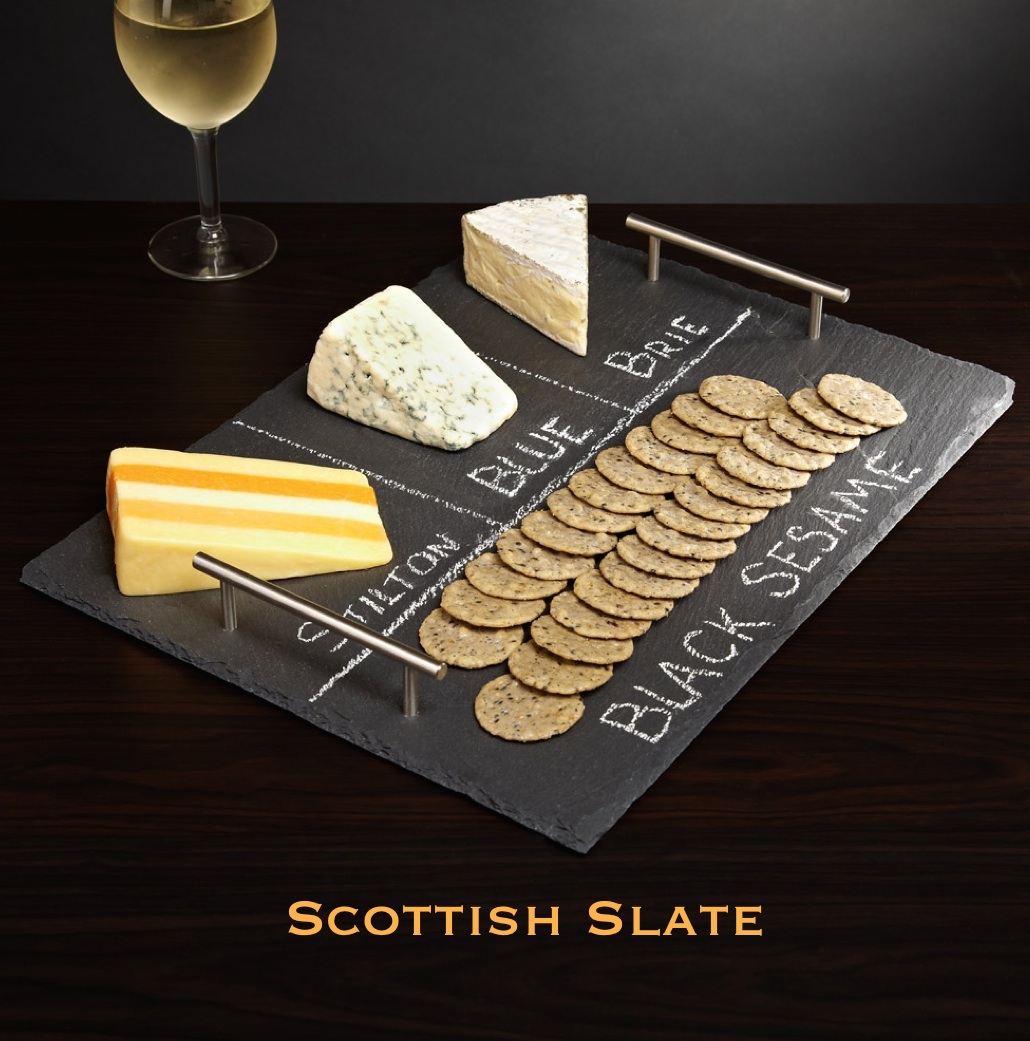 Slate….Millions of years in the making.  Layer upon layer of fine-grained, foliated rock fused together over time under low heat and huge pressure to create the unique slate we use in all our products..
From workshops in Scotland each individual slate piece is hand-cut to fit with contemporary designs. By striking the raw slate correctly a skilled craftsman or women can split the layers to create a flat surface with the detailed "riven" edge surround.  Using traditional methods each piece of slate is selected, cut, shaped, felted, oiled and inspected before packing.
Oak & Sycamore Woods
Sourced, Hand cut, Designed and engraved in SCOTLAND. These attractive rustic oak and sycamore boards, made from sustain-ably sourced fallen Scottish wood, have been hand crafted by a local not-for-profit trust whose mission is ensure the future of local woodlands. Each board is handmade and unique and will make the perfect chopping board or server for mezze dishes, cheeses, breads, canapés and more.