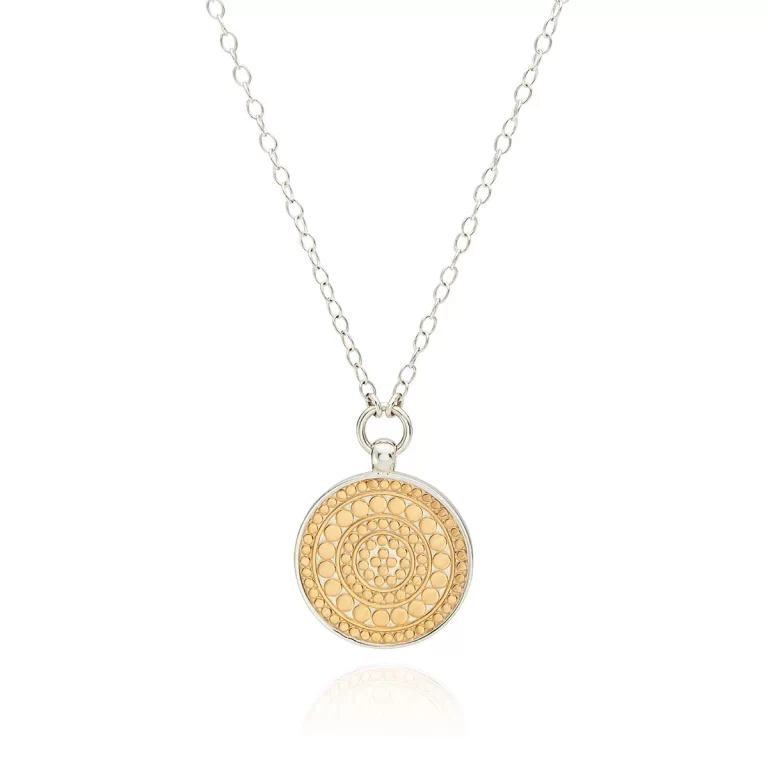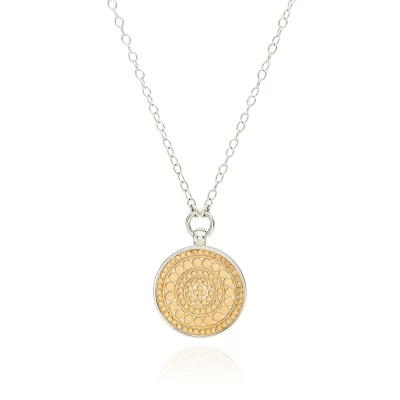 18-20 inch adjustable chain
The circle is an undeniable symbol of connection; a reminder that we're all intrinsically connected. Our artisans put every dot into place by hand, infusing each piece with love and connection as it's created. Reverse this beautiful piece to silver or gold for two looks in one.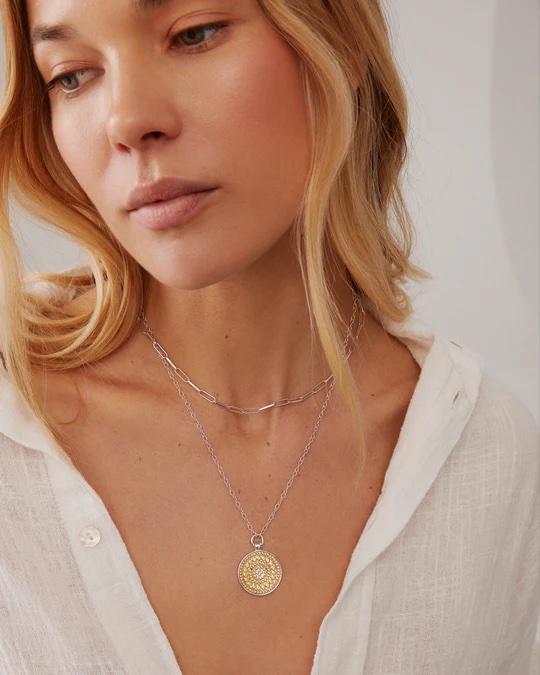 Price: $335.00
Available: This item is available in the store.