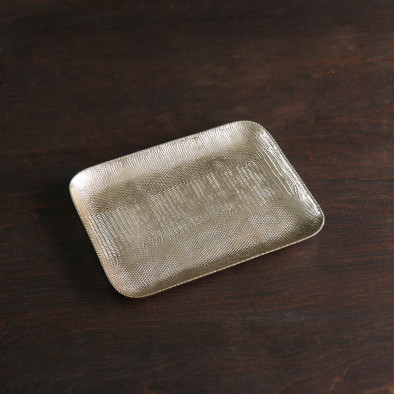 Sierra Python small tray in sparkling champagne gold features a richly textured snakeskin surface made unique and fresh with a proprietary SIERRA MODERN gold-tone metallic finish.
Made of a top quality, FDA safe, easy-care, oven and freezer friendly aluminum alloy.
Size: 10 x 7.5 x 1
Price: $72.00
Available: This item is available in the store.