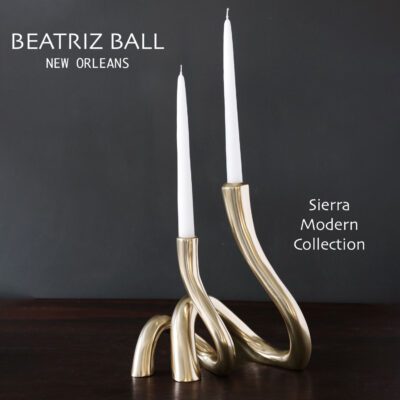 Crafted by artisans in a gold-tone, brushed metal finish, the SIERRA MODERN Serpente 11″ Candlestick (Gold) pushes the limits of sand-cast metal artistry. The piece is the result of an exciting collaboration between Beatriz Ball and renowned award-winning product designer, Alvaro Uribe.
Candlesticks sold singly
Size: 10.5 x 8 x 6.5….$140.
Size: 7.5 x 4.5 x 5.5….$95.
An original design handmade of an easy-care aluminum alloy.
Tarnish free
Available: This item is available in the store.