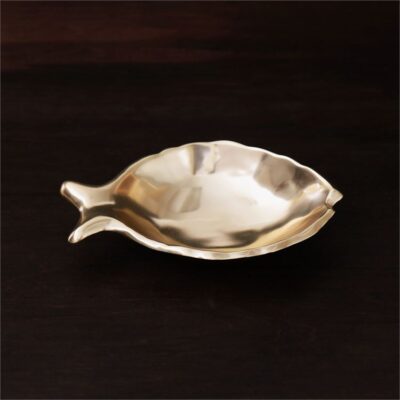 Size: 9.5 x 6 x 2
Made fresh with a proprietary metallic gold finish that adds a touch of glam to any serving situation. Food- and dishwasher-safe, decorative, and also perfect for serving,
Dishwasher safe, pieces will not chip, peel or stain.
Great luxe gift item. Beatriz Ball's intensely handmade products use eco-friendly and sustainable materials and are crafted by artisans who trace a heritage of metalworking for generations.
Made of a top quality, FDA safe, easy-care aluminum alloy.
Regular: $53.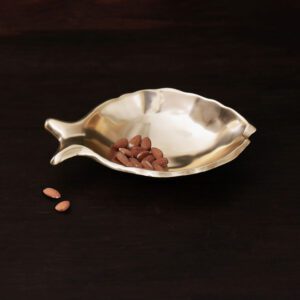 Price: $26.50
Available: This item is available in the store.