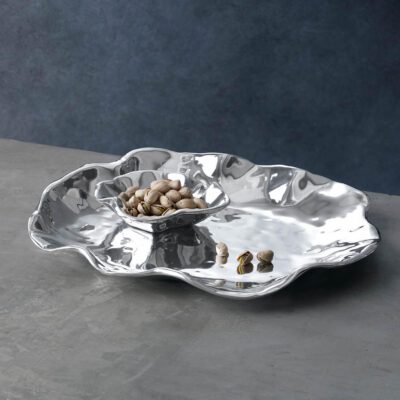 Size: 15.5 x 12.25 x 1.75
With its detachable dip bowl, this versatile piece is perfect for serving fresh fruit, veggies, and crackers with your favorite dips and spreads.
Handmade of an FDA safe, easy-care, oven and freezer friendly aluminum alloy. Tarnish free.
Price: $165.00
Available: This item is available in the store.