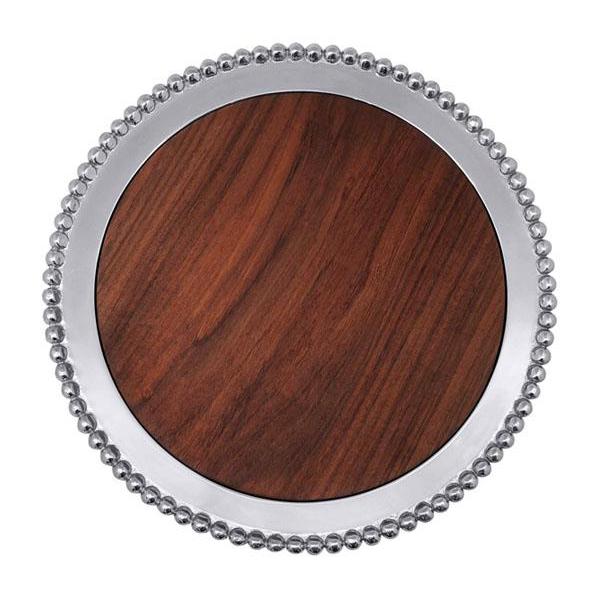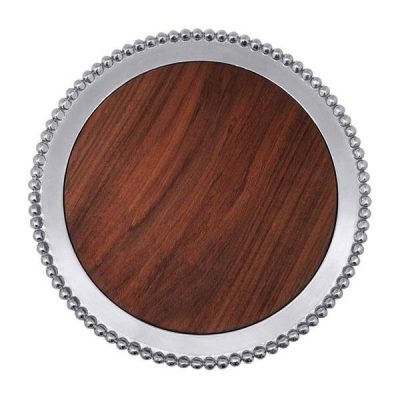 Sustainably harvested Caribbean Walnut Wood brings warmth to our classic Pearled 10″ Round Cheese Board – a perfect element for an evening of entertaining.
The dark wood insert is easily removable for cleaning and care.
Handcrafted from 100% recycled, buffed-until-brilliant aluminum.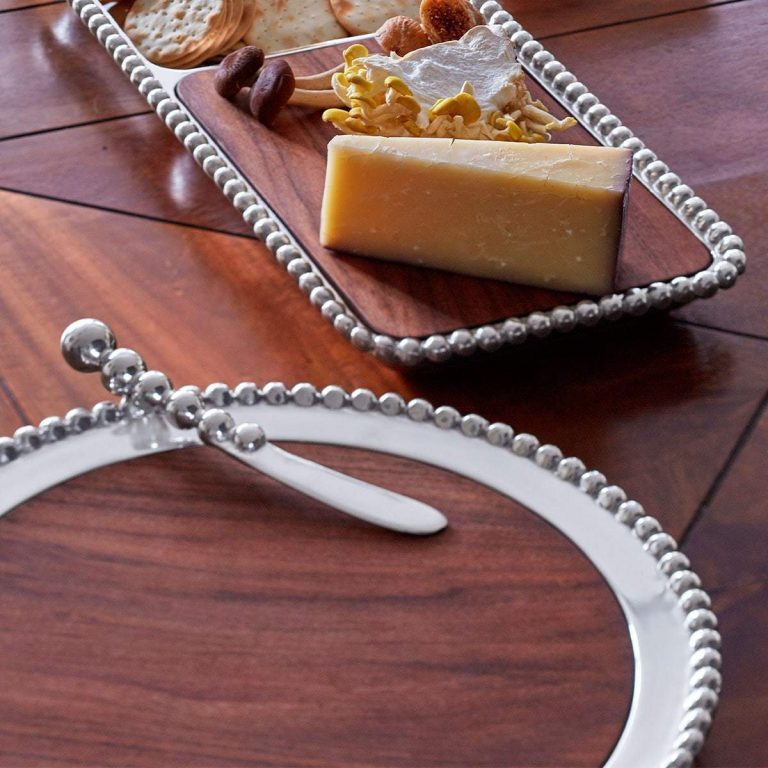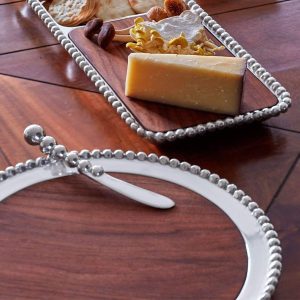 Price: $149.00
Available: This item is available in the store.