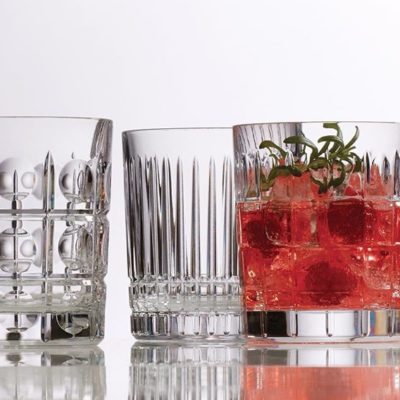 Crystal Rocks Glass Set of 4
Known for his ability to adapt classical styles to modern tastes, Thomas O'Brien's New Vintage 4-piece whiskey glass set features exquisite vertical and square cuts. These quintessential staples of the complete home bar are crafted of rich crystal and make an exceptional gift.
Hand Wash Only
$150./set of 4 glasses
Price: $150.00
Available: This item is available in the store.