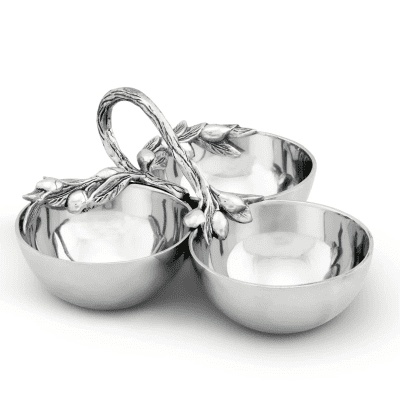 Three highly polished metal, Arthur Court Signature Sand-Cast Aluminum bowls join together, attached to a rustic looking olive branch, heavy with ripe fruit. Fill with an assortment of olives, nuts and candies or spreads and tapenades.
Care: Wash by hand with mild dish soap and dry immediately – do not put in dishwasher.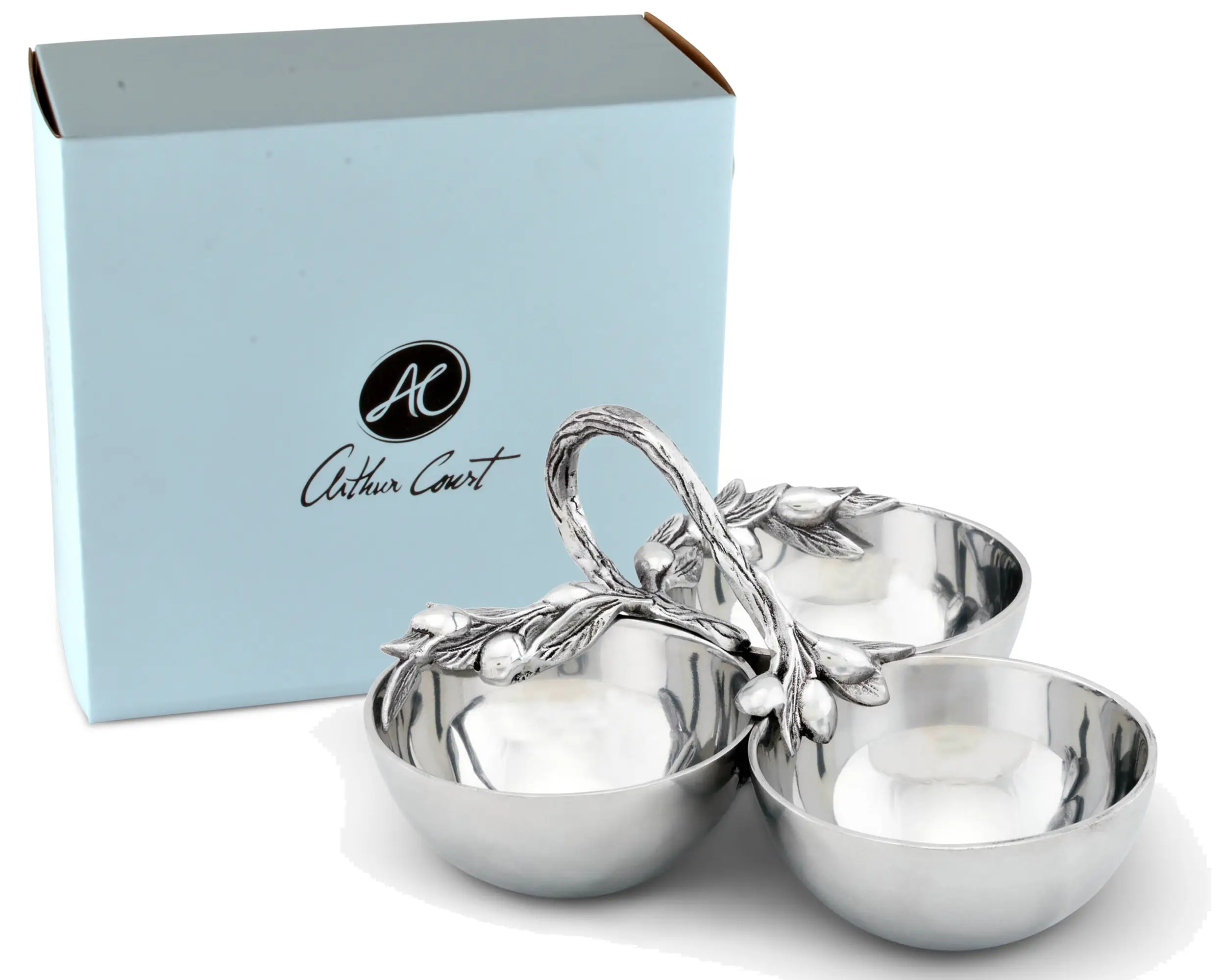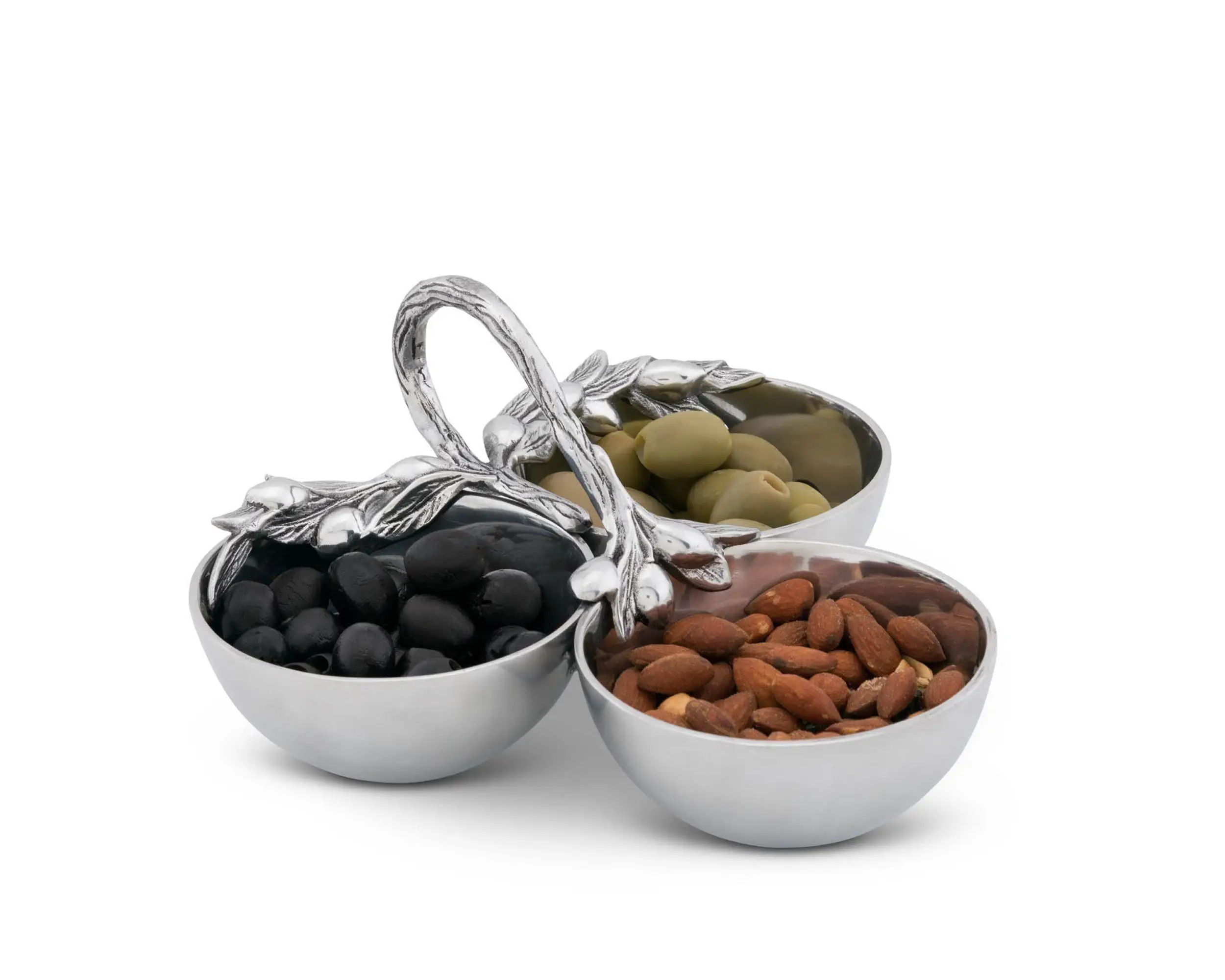 Price: $64.00
Available: This item is available in the store.