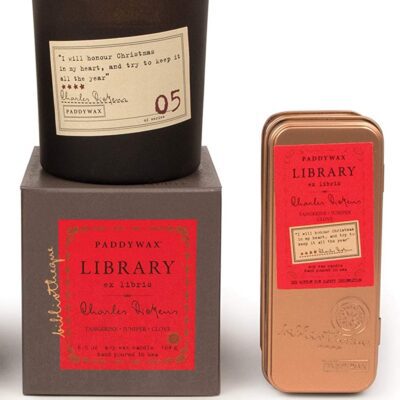 Library Collection: Charles Dickens
For all the bibliophiles in our lives we present the Library Collection.
Pairing favorite quotes with exquisite fragrances, we pay homage to the literary greats.
Tin: $12.
6.5oz candle: $26.
Top Notes: Tangerine, Cinnamon, Lemon, Orange
Middle Notes: Vanilla, Tonka Bean, Clove
Base Notes:  Fir Needle, Eucalyptus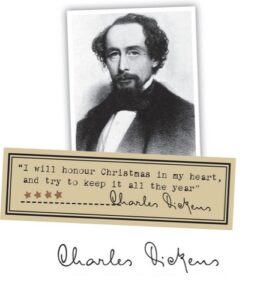 Price: $26.00
Available: This item is available in the store.