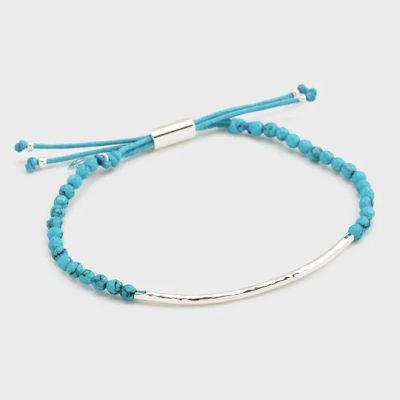 Gorjana Collection.
Turquoise
Bar measures 2″ across
Bracelet extends out to 9″
Genuine gemstone
Natural color variance may occur
Nylon & cotton cord
Available in 18k gold plated and silver plated brass.
Avoid contact with anything containing derivatives of alcohol
Price: $38.00
Available: This item is available in the store.