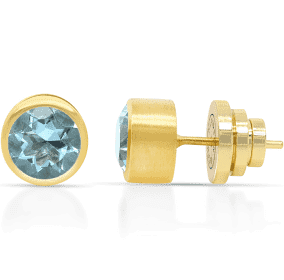 Dean Davidson's best-selling earrings, worn by Meghan Markle. The Signature Midi Knockout Studs feature multi-faceted, brilliant-cut gemstones that make an impact for both day and night. Complete the look with the Signature Knockout Pendant.
7mm Gemstone Diameter
Custom-Cut Semi-Precious Gemstones
DD Signature Brushed 22-Karat Gold
Price: $150.00
Available: This item is available in the store.